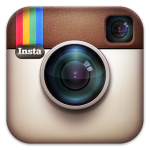 It takes more than just having an Instagram account to market products on the site.  There's a lot more to it than just posting a bunch of photos, too. You need to have a full blown strategy that works and that is effective.  So before you start blindly posting pictures of your products and taking over your followers' feeds, make sure that you have a good grasp of what types of photos are the best for marketing purposes.  The following are some great ways to use your photos for marketing your company on Instagram.
Think of the Environment of the Photos
Not everyone has a product that works in every photo or that could really be called interesting.  If you find that no matter how you shoot the picture you're just not putting out photos that have that 'wow factor', then you need to rethink the photo shoot.
It may be that the item is boring but your background is boring, too.  You can really boost a photo by showing an action shot of the item with interesting people using or wearing it.  A great location could also be a way to turn out a more interesting photo.  If your office is by the beach, try a setting with waves crashing in the background.  If you live in the desert, use some cactus with a beautiful sunset to make the photo phenomenal, for example.
Show the End Result
Many people in the service industry, like beautician, car detailers and other industries do a wonderful thing for their customers.  If your company is in this type of industry then you should post photos that show what you started with and how it turned out.  Post a photo of the hair before you cut and styled it and then after.  You can do the same with the nasty dirty car that you made look brand new.  This is a great marketing technique that has been used for years and has been very effective. You might also benefit from paying for instagram followers but remember they won't give you interaction, only a boost to your numbers.
Don't Forget Geotags
You may not know this but you can actually geotag your photos so your fans can see your location.  Even if you have a website, there will be local people who you want to visit your brick and mortar store.  This is a great forum to get more people to your store or physical location by offering discounts for those who say they saw your photo contest on Instagram.  You could also offer a discount to the first two or three people who show up and says they saw your ad campaign on the site.   Geotagging is a great way to get your physical location out to a wide group of people that live in your physical area.
Instagram is a great marketing tool if you use it effectively.  Don't forget to make your photos interesting to all your followers by showing your products in interesting locations or by showing before and after pictures that highlight your service.  Don't forget to geotag your pictures so you can get more people to your physical location.
What other tips would you add?
Our guest blogger info:
Susan Darling loves Instagram and writing tips and hints to help others learn how to get the most from it when using it for business or for pleasure. She posts photos of nature scenes and flowers and also has an IG account for her business.