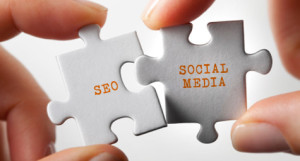 Learn how to apply search engine optimization (SEO) and social media marketing tactics to your small business from the Internet Training Expert Peter Marino.
Event Details
Are you unsure about how to advertise effectively online?
Do you need guidance with social media management and marketing?
Are you stumped about how to get ranked locally on Google?
Well this ongoing course will give you insights, know-how and guidance for all of the above and more!
Peter Marino will personally teach you how to:
research keywords for SEO
be seen locally on Google maps
mix both ads and SEO for best results
manage many social media accounts at once
how to follow your cash keywords on Twitter
automate blog post publishing
how and why you need to invest in content
figure out the best PPC campaign for your business
advertise on Facebook and LinkedIn
why you should have a responsive website design
much more!
Each course is only 90 minutes so you're not overwhelmed with information all at once and given on a weekend to be sure you have time to make it.
First course will be about local SEO and how to implement it and a brief overview of social media tools.
To learn more about private SEO workshops catered to your business go here.