Web Design Trends for 2013
---
---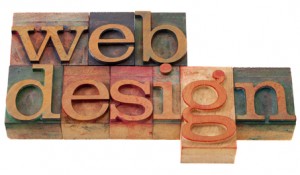 As we enter another year in the world of web design and the changing landscape of technology and social media, it's clear that programmers and social media strategists, have come a long way. From the first hyperlink and alt tagged jpeg, to HTML5 sites and Content Management System (CMS) programs, like WordPress, that simplified web page building, the trends that have remained popular in web design have been ones that were meant to make websites easier to access through various devices, and easier to create. Ali Qayyum, a regular contributor for Smashinghub.com, recently released his top six trends for 2013. Expanding on his predictions for 2013 are included examples of how a few of these trends work in the world of web design, so the novice designer has a more clear idea of how these trends are put into practice.
Focusing Less On Branded Design
This trend was likely not favored among marketing agencies at first, but is beginning to make sense more and take hold. Qayyum thinks of it as telling branded design to take a hike. If you are putting less emphasis on the brand design of a company, you will ultimately be forced to focus more on the products and more meaningful content that is associated with selling the product. Several websites accomplish this design well; more notably, car websites like Freeway Chevrolet or retail sites like Macy's. The idea behind this trend is to put the focus on what the company sells, rather than on the company itself.
Responsive Design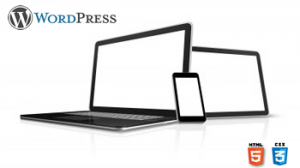 Responsive design is when a design concept is created to look more attractive on a
new device, like the tablet or on a smartphone. The size and amount of elements will vary depending on whether you are searching for a site on your smartphone or on your laptop. You might design a site that has less text on the home page, larger buttons and less distracting graphics, so the home page can convert to a tablet or smartphone format with more ease. SocialDriver.com says sites like BostonGlobe.com and FoodSense.ie accomplish this by creating good navigation bars and simple text easy to read on the computer, tablet or smart phone.
Vertical Scrolling
Similar to the responsive design trend, vertical scrolling, which is really the easiest way to look through a site, has been adopted over horizontal scrolling or even clicking through to multiple pages. This trend is likely because most users who access information on their tablets or smartphone prefer to scroll with their finger, vertically and the less you have to change in a site that is being converted for different formats, the better. Most sites like Mashable.com, SmashingHub.com and others scroll vertically.
Other trends that Qayyum mentioned, like stylized typography and Parallax scrolling are important changes that have taken the world of design by storm in recent years, and certainly the development of touch-sensing keys on hand-held devices merged a site's design with its function and style, which is what every designer hopes to accomplish when executing a design.
---
---