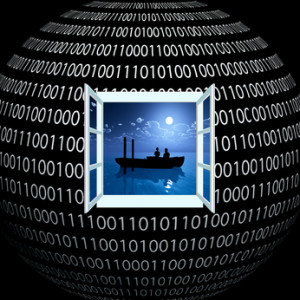 In the midst of the internet age, web design remains a hot career prospect for those blessed with artistic ability and a propensity for technology. The world of web design is changing rapidly, with research from the Bureau of Labor Statistics suggesting that nearly one third of today's designers are self-employed. The freelance approach to graphic design proves quite difficult for many, but also deeply rewarding. As a prospective designer, you can ease the transition to this unique career approach by equipping yourself with such essentials as high-quality design software and a reliable internet connection.
Desktop Computer
Yes, we're in the age of mobile, but for the dedicated web designer, a high-quality desktop computer remains an essential. Coding capabilities and storage remain vastly superior on desktops, not to mention the large screens lend themselves better to graphic representation. "PC Magazine" views the Apple iMac and MacPro as the ultimate desktop tools for web design, but experts also remain enthusiastic about the Dell Inspiron and the HP EliteOne. Ultimately, this important decision will come down to your web design niche; Apple products remain the best for graphic specialists, while the HP EliteOne offers plenty to keep the IT expert satisfied.
Web Design Software
Despite the expansion of online web design functions, the bread and butter of the work remains entrenched in traditional design software. As you set up your computer, you'll want to invest in at least one or two highly rated design programs. Adobe Dreamweaver remains a favorite among professional designers, as its inherent flexibility allows users to work with HTML, JavaScript, CSS and much more. As "TechCrunch" points outs, Dreamweaver transitioned easily into the mobile market, with an emphasis on responsive design, proving particularly helpful for web designers working with mobile setups. Adobe Muse proves similarly effective for those launching web design careers, but who are less well-versed in the language of HTML and CSS.
Dependable Internet Service
With a career entirely based on the internet, it should come as no surprise that your chance of success is minimal, at best, if you lack a decent internet connection. Thus, your number one tool for design success is dependable broadband. High-quality broadband services from providers such as T-Mobile will ensure that you easily meet deadlines, even when working on a last-minute project. You may also want to think about establishing a solid wireless connection. With the explosion of the app design market, testing out of completed designs may increasingly take place via mobile devices. You may be best served by combining a wireless system for mobile functions with a more dependable broadband as backup.
Sketchpad And Pencils
Yes, high-quality software and decent internet service are essential in web design, but there are still times when the tech-obsessed designer needs to kick it old school and work with pencil and paper. This proves particularly true if your strengths in web design lie mainly in graphics. "Metropolis Magazine" views graphic design as a contemplative arts, with tech-based designers still sharing the same roots as their classic art counterparts. You don't need an easel or paint set, but when inspiration strikes, a simple sketchpad and pencil could become come quite handy.