Website Design Services for Westchester NY
A Boutique Web Design Agency in Westchester NY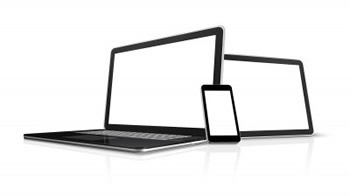 Get a website that will rank high, bring you business, and be
viewable on any screen size.
Whether you want a fully customized website or a less expensive customized template we can give your small or medium business a professional look that get's results.
We understand your needs. We've worked with both medium and small sized businesses who are looking for effective solutions, that get results.
Our websites are designed to bring you results while remaining affordable. Your website can be the greatest investment your company makes to ensure it's longevity, but that doesn't mean it has to break the bank. We believe your efforts and money are better utilized towards marketing that's why many of our website packages come with search engine optimization, social media management and content marketing.
We use the latest in HTML5 and CSS3 for great looking cross browser compliant websites. All of our designers are from New York, nothing outsourced out of the US!
For all of our online marketing services click here.
What kind of website should I get?
This will depend on your line of business, your budget and your needs. We'll walk you through the benefits and drawbacks of different content management systems, web interfaes and programming languages so you can decide what's best for you at this time. We do recommend you make a responsive website for the best user experience.

CSS3 animation is the new way to animate in modern browsers and it is quickly taking over Adobe's Flash program which used to perform most web animations. Why did Flash die? There are many reasons to this question but the main reason is that Steve Jobs thought it would slow down and drain the battery on his iPhones and iPads (Flash requires more resources from computer chips... sort of) so he banned it from the mobile browser on these devices. Also, Steve Jobs believed that HTML5 and CSS3 was the way browsers would display information in the future (he was correct!) and was a great suporter of the HTML5 community. So web designers started figuring out how they can use CSS3 for animating web elements in a similar way that Flash used to. Hence, the birth of CSS3 animation and better web browsing!
Click here for a great example of what you can do in CSS3
We can implement CSS3 animations to make your website stand out from the crowd while stil being viewable on mobile devices and most browsers.
How do I get started?
Tell us your needs by filling out the form to the left of this page and we'll get back to you to discuss a plan of action.
Need a hand managing and staying on top of the latest social media outlets?
We can manage all of your social media hubs while still keeping you involved. Let us develop a social media strategy for you.
Need to analyze what is working and what's not?
We can implement Google and social analytics for small businesses or full-scale Omniture® Analytics for enterprise sized businesses.