Search Engine Marketing Services
Search Engine Marketing (SEM)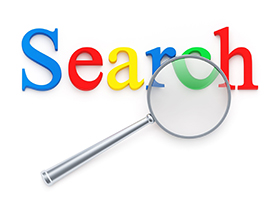 Choose from our many search marketing services.
From pay per click (PPC) to SEO to content marketing and landing page design our search marketing experts can help you market yourself better on the search engines and beyond. Our PPC services include Facebook, Google AdWords, Twitter, Yelp and LinkedIn.
---
What is search engine marketing (SEM)?
Search engine marketing (SEM) is a form of online marketing that promotes websites by maximizing their visibility on the search engine result pages (SERPs). This is done through the use of search engine optimization, paid placement (CPC and banner advertising), content marketing & paid inclusion.
As a search marketing company we believe in a holistic approach by tapping into all search marketing methods including SEO, content production and social media sharing. By doing so we're able to develop the most efficient and effective plan that fits your budget.

How do I get started?
Please fill out the form to the left with a brief overview of what you'd like to accomplish, the field/industry you're in, the website(s) you'd like to promote and any other information you'd like to give like keywords you believe your customers are typing in.
We'll be in touch within 24 hours or less to arrange a phone or Skype or in person meeting.
Need a responsive website?
Whether it's an inexpensive responsive website template or a custom modification to your current website we can help you develop a website that's user friendly on all types of screens.
Need a hand managing and staying on top of the latest social media outlets?
We can manage all of your social media hubs while still keeping you involved. Let us develop a social media strategy for you.
Need to analyze what is working and what's not?
We can implement Google and social analytics for small businesses or full-scale Omniture® Analytics for enterprise sized businesses.