Private Label SEO & Digital Marketing
Private Label SEO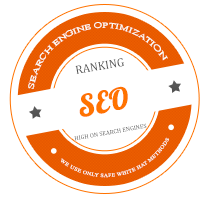 If you're an Advertising agency, PR firm or web design company we can expand your service offering for SEO and content production.
What do you get?
Free Professional white label SEO Audit Reports for your clients (includes Keyword Research and competitive Analysis using SEO intelligence data from SEOMoz, SEMRush and Majestic SEO).
We only charge for the actual SEO plans (Local/ National) you sign-up for. Pre Sales Support – Peter Marino will help you with all presale queries. This will help you confidently close more deals.
Peter Marino will also work directly with your clients in your business name. He'll use a gmail address or an email you setup.
---
What about other services?
Peter will work with your clients to aid in the development of content for their blog or website, manage your clients social media and help with all SEO work. The extent of our private labeling is based soley on your needs and if we feel we can not handle the work we will not take it on. Quality and service is our most important feauture.
How do I get started?
Please fill out the form to the left with a brief overview of what you'd like to accomplish and what particular services you're interested in white/private labeling.
We'll be in touch within 24 hours or less to arrange a phone or Skype call or an in person meeting.
Need a responsive website?
Whether it's an inexpensive responsive website template or a custom modification to your current website we can help you develop a website that's user friendly on all types of screens.
Need a hand managing and staying on top of the latest social media outlets?
We can manage all of your social media hubs while still keeping you involved. Let us develop a social media strategy for you.
Need to analyze what is working and what's not?
We can implement Google and social analytics for small businesses or full-scale Omniture® Analytics for enterprise sized businesses.