Press Release Writing & Submission Services
Press Releases for Buzz and Authority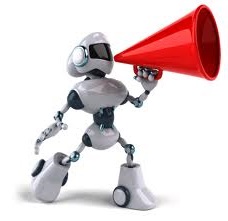 Our Press Release Writing & Submssion Services can get your news in front of interested viewers while generating meaningful backlinks.
If you need to get your news in front of publishers and customers then a press release submitted to the right newswire will help you. Newswires like business wire, PRnewswire and PRWeb can help you get your message in front of publishers and news companies. We can write and submit your news release for you. The publishers and news websites do the rest. You'll also gain high page rank back links which will help you attain better search engine rankings.
We'll work with you every step of the way and advise you on the best newswire for your needs and budget. We'll also edit your press release until you're happy with it.
What is a press release?
A press release is a written or recorded communication directed at members of the news media for the purpose of announcing something ostensibly newsworthy. 
What is different about our press release service?
Service! We write your press release and edit it until you're happy. We also don't "push" one newswire over another as different newswire services are different and cater t odifferent outlets. We give you the information and let you decide the best choice.
How do I get started?
Tell us your business background, expertise and niche by filling out the form to the left of this page and we'll get back to you to discuss a plan of action.
Need a hand managing and staying on top of the latest social media outlets?
We can manage all of your social media hubs while still keeping you involved. Let us develop a social media strategy for you.
Need to analyze what is working and what's not?
We can implement Google and social analytics for small businesses or full-scale Omniture® Analytics for enterprise sized businesses.