Landing Page Design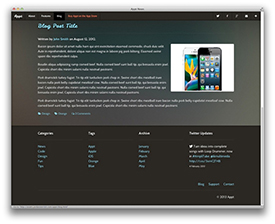 Landing pages are essential for Pay Per Click and Unique SEO Campaigns
A good landing page can be the difference between a sale or website abandonment. Let us design a beautiful landing page that will get you the results you desire.
---
What is a landing page?
A landing page, sometimes known as a lead capture page, is the page that appears when a potential customer clicks on an advertisement or a link from natural search results. The landing page, if executed correctly, will display content or sales copy that is related to the advertisement or link.
What makes our landing pages work?
There are three reasons our pages work:
1. We always implement an easy to fill-out lead capture form.
2. The design is pleasing to the eye and contains relevant content that the customer is looking for.
3. We will implement search engine optimization to rank that page on the first page of search engines when a customer types in the related keyword phrases.*
* This is an additional cost for landing page design services.
Here are sample landing page screenshots. For a full landing page template click here.
How do I get started?
Please fill out the form to the left with a brief overview of what you'd like to accomplish, the field you'd like us to write copy about, the website, and the keywords you want to rank page one for if you opt for SEO with your landing page.
We'll be in touch within 24 hours or less to arrange a phone or Skype call or an in person meeting.
Need a responsive website?
Whether it's an inexpensive responsive website template or a custom modification to your current website we can help you develop a website that's user friendly on all types of screens.
Need a hand managing and staying on top of the latest social media outlets?
We can manage all of your social media hubs while still keeping you involved. Let us develop a social media strategy for you.
Need to analyze what is working and what's not?
We can implement Google and social analytics for small businesses or full-scale Omniture® Analytics for enterprise sized businesses.