Guest Blog Writing and Submission Services
Guest Blogging for More Exposure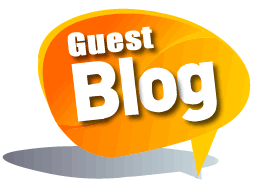 Guest blogging will bring you more exposure, greater credibility & better SEO.
If you're looking for more exposure and notoriety in your field but also need some added SEO than guest blogging is for you. Yes Google has stated that aggressive guest blogging is bad but when done occasionally and only for very authoritative websites it can help you!
We'll write for you or post your own high quality articles and get those articles into categorically related editorial websites making you seen as the expert in your field. We don't use low end sites to get your content out but rather approach editors to publish your article directly.
What is guest blogging?
It's the service of posting articles on relevant editorial websites, other than your own blog, with the website owners permission. Editors are always looking for grat content so readers can attain more knowledge about a given subject. Your incentive for doing so is to be seen as an expert in your field, gaining a larger audience and getting increased authorship to increase your own site's search engine ranking. Don't take our word for it though, Matt Cutts, in charge of Google's spam and all things related to ranking, says it all in this video about links and how they should be relevant and contextually varied and valid. Watch it here:

What is different about our guest blogging service?
Unlike many other SEO companies we don't try to get you on a blog once for a backlink and move on. Instead we will consistently get you on a blog that is relevant to your business and form a relationship with the blogger to make you a regular contributor. We believe this is a better long term strategy that will demonstrate to both the readers and the owner of the blog that you're a trusted expert in your field.
How do I get started?
Tell us your business background, expertise and niche by filling out the form to the left of this page and we'll get back to you to discuss a plan of action.
Need a hand managing and staying on top of the latest social media outlets?
We can manage all of your social media hubs while still keeping you involved. Let us develop a social media strategy for you.
Need to analyze what is working and what's not?
We can implement Google and social analytics for small businesses or full-scale Omniture® Analytics for enterprise sized businesses.