Facebook Marketing Services
Facebook Marketing for Small Businesses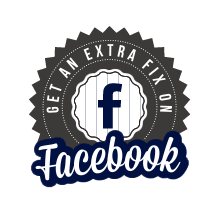 Small budgets aren't a problem with Facebook marketing.
As you are probably well aware Facebook has over 1 billion engaged users making it the prime spot for advertising. However, how do you get the atention of users when they're online to get in touch with friends and family?
It's simple, if you think about it, what get's your attention when you're watching TV or walking down the street and see an interesting ad? It's usually one of the follwoing funny, visually stimulating or compelling. Or sometimes it's just being targeted to the right person at the right time. In other words it's a scenario like this: A bald guy who was just rejected again by a girl, and believes it's because how he looks, gets fed up with being bald. He then sees an ad for Bosley hair implants and impulsively makes the call or clicks the ad and pursues it from start to finish. (By the way being bald isn't the problem, it was his low self esteem. You think Dwayne Johnson has women problems?)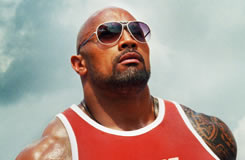 This is called emotional or behavioral advertising. It is the driving force behind many purchases that are not required but rather desired. This can be captured on Facebook because people are in very emotional states just by being on Facebook. They may be angry at what someone posted based on their beliefs, or they may be elated by finding someone they haven't seen in years. That's where promoted posts come in. Promoted posts allow you to discreetly interrupt a conversation or timeline and show that person something that is intriguing to the user. Facebook, unlike any other social platform, allows you to target many different demographics and interests making your post seem relevant and non-disruptive to the user.
---
How Do I Have You Advertise My Business on Facebook?
First we'll have you answer some questions by email to find out more about you and your business. Then we'll discover your suitable Facebook customer and implement a strategy. Finally, if you do not have a Facebook business page we'll make one for you or if you have a Facebook business page then we'll just need you to make us an administrator.
Our rates vary and will depend on the frequency of posting, how many promoted posts we make and if you opt for building fans and want to integrate apps on your Facebook page. The minimum we require you to spend each month is $350.00 which will include five $25.00 promoted posts, $50.00 towards fan building and making original posts 5 days per week (this includes graphic design, linking to relevant info, informing users of promotions, sales or events and anything else you want to share.
Want to see some samples of our Facebook pages we manage?
How do I get started?
Please fill out the form to the left with a brief overview of what you'd like to accomplish, the field/industry you're in, the website(s) you'd like to promote and your Facebook business page URL if you have one.
We'll be in touch within 24 hours or less to arrange a phone or Skype or in person meeting.
Need a responsive website?
Whether it's an inexpensive responsive website template or a custom modification to your current website we can help you develop a website that's user friendly on all types of screens.
Need a hand managing and staying on top of the latest social media outlets?
We can manage all of your social media hubs while still keeping you involved. Let us develop a social media strategy for you.
Need to analyze what is working and what's not?
We can implement Google and social analytics for small businesses or full-scale Omniture® Analytics for enterprise sized businesses.