Email Marketing Services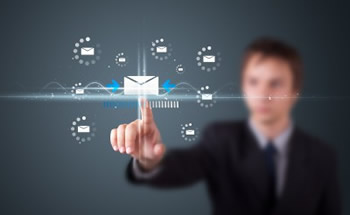 Whether you need to manage and implement an email campaign, add subscriber/acquisition buttons to your page, or buy a list of relevant subscribers we can help you.
We're a proud MailChimp™ affiliate and we know how to use it well. We incorporate it into forms and utilize it's wide array of templates for email campaigns and getting you natural opt in customers.
What is email marketing?
Email marketing is marketing a commercial message directly to a group of people via email. It has three main purposes:
1. To enhance the relationship of a merchant with its current or previous customers by offering special deals because of customer loyalty or repeat business.
2. To acquire new customers by having sign up forms through out your website.
3. To convince current customers to purchase something immediately by giving them limited time offers.
How will you market my business via email?
We'll come up with relevant unique content and implement it in a strategic way to get your emails opened and utilized. In order to entice and retain subscriptions we suggest that you provide unique offers, pricing and sales for subscribers. Hence, your email subscription service will be seen as an exclusive group and will be an anticipated email for special offers and information.
How do I get started?
Tell us your needs by filling out the form to the left and we'll get back to you to discuss a plan of action.
Need a hand managing and staying on top of the latest social media outlets?
We can manage all of your social media hubs while still keeping you involved. Let us develop a social media strategy for you.
Need to analyze what is working and what's not?
We can implement Google and social analytics for small businesses or full-scale Omniture® Analytics for enterprise sized businesses.