Blog Writing and Mangement Services
Blog Writing Services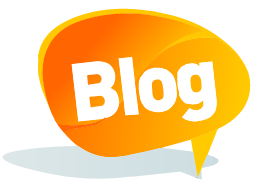 Be A Sought After Expert
Get Authority within Your Field
and Elevate Your Search Rankings at the Same Time!
We're sure you've heard it many times before but we'll reiterate it once again blogs bring business. But your a business owner or a very busy expert in your field so how do you find the time to write a blog? Easy, you hire us to do it for you.
We'll write in your name and you'll get all the credit.
---
Why Do I Need a Blog?
Blogs are a fantastic way to reach out and interact with clients. They show your knowledge and expertise in your field and convey a level of trust that non-bloggers can not. A blog enables you to interact with customers by letting them comment and ask questions which you can answer building trust and social openess. People are much more likely to share articles and information that is helpful to others which builds your credibility and increases your chances of that person buying your product or utilizing your services.
Having a blog that you write for frequently will also help you rank higher in the search engines. Google has stated over the past couple of years that new and relevant content is the most important thing you can do to get and stay ranked high on the search engines and it will become even more important in the years to come.

How do I get started?
Please fill out the form to the left with a brief overview of what you'd like to accomplish, the field you'd like us to write on, the website(s) you'd like to add a blog to (or if you're creating a new blog include the name you'd like it to have) and any other information you'd like to give. The form is stretchable by dragging the right bottom corner if you'd like to make it larger.
We'll be in touch within 24 hours or less to arrange a phone or Skype or in person meeting.
Need a responsive website?
Whether it's an inexpensive responsive website template or a custom modification to your current website we can help you develop a website that's user friendly on all types of screens.
Need a hand managing and staying on top of the latest social media outlets?
We can manage all of your social media hubs while still keeping you involved. Let us develop a social media strategy for you.
Need to analyze what is working and what's not?
We can implement Google and social analytics for small businesses or full-scale Omniture® Analytics for enterprise sized businesses.