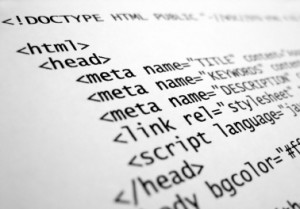 There are many people who think web design and SEO are two different aspects of web development or Internet marketing. In fact, people think web designers just need to focus on the designing part, and Search Engine Optimization comes in the picture later. However, this is nothing but a misconception. Search Engine Optimization needs to be integrated with web design before a website is created and starts functioning.
In simple terms, creation of good content and link building play an important role from the beginning stages of web development or designing. Web design and Search Engine Optimization are interlinked with each other. In tough economic and competitive times, it has become very difficult to isolate web design and SEO from each other.
A poor or ill-planned web design can have a major impact on your Search Engine Optimization campaign. Similarly, even a well designed website is unable to survive and excel with poor Search Engine Optimization. Let us discuss some key aspects to give you a better idea between web design and Search Engine Optimization.
Bounce rate
In order to be successful, a webmaster needs to make sure his website has a lower bounce rate. Bounce rate is a measurement of the quality and efficiency of a website. If the bounce rate is high, it means a lot of people visiting the website don't come back. Therefore, it is extremely important to have a lower bounce rate. A lower bounce rate would mean your content is optimized and your website ranks higher in search engine results pages.
If you want to make sure the website has a lower bounce rate, you need to use interesting and relevant content. You also need to include popular and relevant keywords to attract more visitors. Most importantly, the landing page should have an appropriate web design, which should be easy to navigate. If Web design and SEO are perfectly synchronized with each other, visitors will be more likely to come back. Therefore, your website's bounce rate will be lower.
Better Engagement
The basic purpose of Search Engine Optimization is to help you attract more visitors to your website. In order to fulfill this purpose, SEO experts at neueseocanada.com use many different strategies and techniques to advertise and market a website. Some of the most popular and effective SEO techniques include article submissions, blog postings, regular blog postings, relevant content for online directories and so on.
Once a person visits your website, the basic purpose of Search Engine Optimization ends. Here's when web design takes over to make sure people stay interested and engaged on the website. The web design needs to be interactive, with high quality content on every page. Only a perfect combination of good content with an interactive web design can keep visitors engaged. In fact, it will also encourage your visitors to visit other pages on the website.
Why is SEO Important to Web Designers?
Once you've registered your website with most of the popular search engines, crawlers and spiders will be sent to your website. These crawlers and spiders will check relevant information on your website. This is the basic reason why SEO is extremely important to web designers. Search engines use crawlers and spiders to determine the relevance and value of your website's content. It ensures how your website is displayed on the SERP or Search Engines Results Page.
If you have optimized content on your website, it will be able to receive more exposure. Thus, it will have better search engine rankings. In competitive times, Search Engine Optimization needs to be a part of the basic web design process. A web designer needs to integrate both of them from the beginning stages of the project. When the website goes live, the web designer needs to ensure it's search engine friendly.
Contrary to the common notion, Search Engine Optimization is not limited to good content. Other SEO strategies and techniques need to be integrated with the design of the website. This will be a key factor in improving the visibility of the website. White hat SEO practices can also be the perfect way to lower the bounce rate. A combination of web design and SEO will help you develop an interactive website generating more traffic and leads. Soon, you will be quickly converting leads into sales.
This post is written by Larry Smith, the Director of Internet Marketing at Neueseo, who is an expert in Web Development, Online Advertising, SEO and a specialist in the management of Google AdWords Advertising Campaigns.