WordPress and HTML5 Templates
WordPress Blog & HTML5 Templates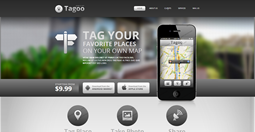 Get a blog that fit's your style and budget by picking a theme below
We're able to customize WordPress and HTML5 templates to match the color and style you prefer on your blog or website. By choosing a pre-made template you will vastly cut down on both the time and the cost to implement your blog or website.
We'll also install an SEO program onto your WordPress blog to maximize your search engine optmization. We believe your efforts and money are better utilized towards marketing that's why our website packages come with search engine optimization, social media management and content marketing.
For all of our web design services click here.
Here are some WordPress themes
Click here for HTML5 website templates
How do I get started?
Tell us your needs by filling out the form to the left of this page and we'll get back to you to discuss a plan of action.
Need a hand managing and staying on top of the latest social media outlets?
We can manage all of your social media hubs while still keeping you involved. Let us develop a social media strategy for you.
Need to analyze what is working and what's not?
We can implement Google and social analytics for small businesses or full-scale Omniture® Analytics for enterprise sized businesses.