About Our Boutique Digital Marketing Firm
About reelWebDesign.com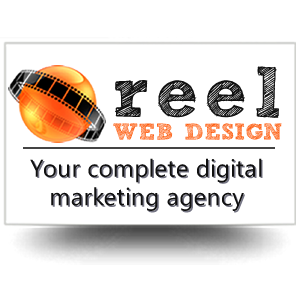 We're a complete digital marketing agency for small to medium sized businesses making it possible for smaller businesses to compete with larger corporations.
Our Mission:
- To make search marketing and high end web design affordable to small and medium sized businesses.
- Help our clients increase their web traffic, client base and sales which will help them grow their business.
Our History and Team:
The team of reelWebDesign is lead by Peter Marino, a web designer and online marketer. Our other affiliates and team members are listed below.

reelWebDesign.com is owned and operated by Peter Marino, a former fitness entrepeneur with several personal trainer based websites for New York and Connecticut. Having been self employed from 1995 onward as a personal trainer, Peter directed a unique kids fitness DVD in 2006 entitled Fantastically Fit Kids™ which was awarded 'Best Instructional Documentary' in 2007 by the New York International Independent Film & Video Festival. He also gave many wellness and nutrition presentations for large companies such as Morgan Stanley, IBM, Alliance Bernstein and the Hotel Union of New York. This experience enabled him to understand the corporate setting and gave him the know how for future public speaking engagements. 

Through the years Peter learned how to market, design and coordinate many aspects of his business in order to thrive in an already saturated market. While taking courses in marketing and design for his fitness business he formed a genuine love for it. Since Peter understood he could not be an expert in everything many services had to be outsourced to exceptional designers and marketers for his fitness business to thrive. In the process he was unknowingly forming an elite team of outsourced individuals. Each individual he encountered had a special talent for their respective field. 

In 2008 Peter decided to gather all of these individuals together to form one of the most efficient teams any media and design agency has ever formed. The key difference with reelWebDesign.com is that our team consists entirely of freelancers who can work from home and/or keep their current businesses. In doing so we have cut down the cost of doing business drastically and are able to provide the best work for the smallest budget to small and medium sized businesses. Peter is personally involved and heads every campaign so you have a one on one contact with him throughout your web development/marketing campaigns.

Peter is available for in house SEO workshops, social media management workshops. Peter currently resides in White Plains New York and can be contacted directly by email.
Need a responsive website?
Whether it's an inexpensive responsive website template or a custom modification to your current website we can help you develop a website that's user friendly on all types of screens.
Need a hand managing and staying on top of the latest social media outlets?
We can manage all of your social media hubs while still keeping you involved. Let us develop a social media strategy for you.
Need to analyze what is working and what's not?
We can implement Google and social analytics for small businesses or full-scale Omniture® Analytics for enterprise sized businesses.