Video Production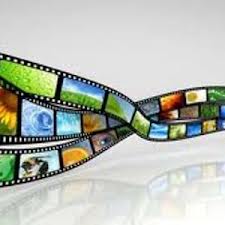 Video is growing quickly as the content source of choice online. Are you ready?
Video is becoming increasily important for ranking high on search engines and for customer engagement. Since YouTube is the second largest search engine in the world (second only to Google) it only makes sense that you should make engaging video to educate your customers and promote sharing online.
---
Why get a professionally made video?
More than ever, professionally made videos are a "must" on corporate websites and for employee communications distributed via intranets. Video is also much more engaging than words alone, so let one of our video production providers make an engaging and potentially viral video for you.
Why use us for video content production?
We know there are many production companies that can make your video, and video isn't our high point nor do we pretend it is. That's why we hire high quality providers for your video production and work with them to make sure you're video is properly optimized and shared across the web. We will also give you options for promotional videos that contain only text, images and music in addition to the more traditionally recorded videos.  
How do I get started?
Please fill out the form to the left with a brief overview of what you'd like to accomplish wit ha video, the industry your in, your website, and your budget if you have one.
We'll be in touch within 24 hours or less to arrange a phone or Skype call or an in person meeting.
Need a responsive website?
Whether it's an inexpensive responsive website template or a custom modification to your current website we can help you develop a website that's user friendly on all types of screens.
Need a hand managing and staying on top of the latest social media outlets?
We can manage all of your social media hubs while still keeping you involved. Let us develop a social media strategy for you.
Need to analyze what is working and what's not?
We can implement Google and social analytics for small businesses or full-scale Omniture® Analytics for enterprise sized businesses.