In the brief history of modern advertising it hasn't been easy for small businesses to compete with larger corporations with big budgets... that is, until the Internet came into fashion. A small company can now outrank a large one for designated keywords on Google, Bing or Yahoo! and obtain more business per capita than larger ones. The Internet has truly leveled the playing field and has become the most sought after means of advertising for companies large and small alike.
There are two kinds of search rankings on the search engines: organic or natural results and paid search results. The organic ranking is shown on the left side of the result page of search engines whereas the paid searches, or PPC advertising, are shown on the right nd top of the page. To achieve a high organic ranking, search engine optimization or (SEO) is a necessity.
Search engine optimization is the process of reviewing, coding, and targeting the content of your website's pages to increase keyword relevance on search engines.  Our local SEO package integration takes it a step further by optimizing your service or product to local customers. Depending on your needs local search engine optimization will be implemented automatically into your SEO package when necessary.
5 Reasons you should select us over other SEO companies: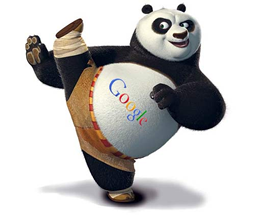 Quality hands on SEO work that get's real results in 3 months or less. Our SEO is home grown and not farmed out.
We use the latest cutting edge white hat SEO techniques with attention to detail (approved and safe by all search engines).
We have the best talent in the industry and we stay on top of the latest Google algorithm updates.
Full Support from Monday through Friday.
Additionally we'll give you web design advice for using the latest CSS3 techniques and HTML5 coding to make your site beautiful, light and fast for the search engines.
It's like having your own in house SEO department without the hassle or expense.